Shipping Policy
Your shipping policy is a framework for how your business will handle shipments. A shipping policy defines how things like delivery times, shipping fees, refunds, transit time, and shipping methods will be governed by your business. Rather than being set in stone, a shipping policy is a living and breathing document that you can update any time based on your business' changing dynamics and the demands of your buyers.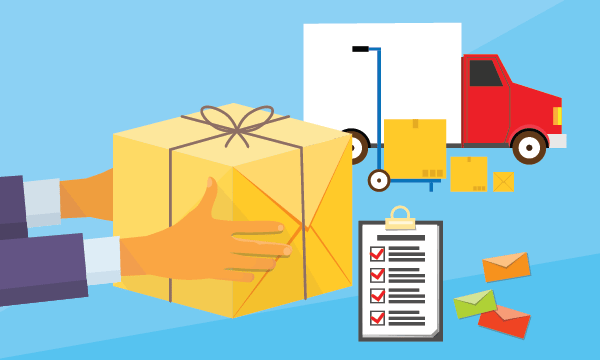 WHY IS IT IMPORTANT?
When placing an order, most online shoppers ask shipping questions. They want to know how much the shipping will cost when their order will be delivered and what options they have besides the standard shipping offered by the ecommerce store. Having a well-defined shipping policy will make it easier for you to answer these queries, and it will also provide your customers with a better overall experience. You can also use the shipping policy to mention any shipping restrictions so that your customers do not have to be disappointed later.
Elements of a Shipping Policy
The elements of a comprehensive shipping policy include shipping rates for different destinations, the destinations or shipping zones allowed, shipping timing, returns, the refund policy, local delivery charges, and any other details like special offers and exceptions.
Local delivery
Some businesses offer discounted rates for local delivery. If you are one of those businesses, you should definitely highlight this point in your shipping policy. This will not only provide more clarity but will also encourage more local sales.
In-store pickup
If, along with an ecommerce platform, you also run a brick-and-mortar store, you can add the option of in-store pickup for your customers. Customers who prefer instant pickup over waiting for their order to arrive home will like this option more.
Estimated shipping times
As you can see in the example above, it is essential to mention estimated delivery times for different destinations. Customers are very aware of shipment tracking, so don't think of this detail as an afterthought.
Handling time and cutoff times
In conjunction with estimated shipping times, set customer expectations for handling times, and communicate order cutoff times when fast shipping might be necessary.
Shipping to P.O. boxes
Though most sellers avoid shipping to P.O. boxes, some companies like Amazon do ship to P.O. boxes. In case you offer P.O. box delivery, it is essential to mention all the terms and conditions related to it in your shipping policy.
The minimum and maximum delivery timeline in shipping 
Mini. 2 days Max. 7 day